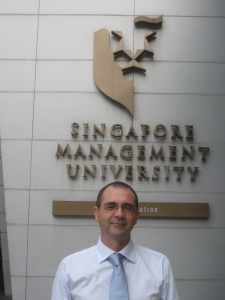 Vyacheslav Blinov conducts executive search assignments for a wide range of Services vendors and financial users with a special focus on TELCO, FINANCE, LOGISTIC and Commercial sectors.
His other consultancy activities include: management appraisal, personnel audit and outsourcing solutions.
He has placed more than 50 executives and more 50 top ranked narrow's specialists into client companies in the following fields: Banking, Information Technology, Telecommunications and Commerce.
He has over 16 years of experience in the Commerce Management, Finance, Logistic and Sales Industry. Till 2000 worked for major foreign and Russian companies. Managed work of commercial and logistics departments, develops of regional structures in Russia, Gibraltar and Ukraine. In 2001 finished working for STIMOROL CEE Company in a position of Director for regional unit's development.
Since 2001 founder and managing partner in several companies, comprising BSCG, including BSCG IT/ TELCO –Company dedicated to Executive Search for Russia, Ukraine and other CIS country.
From 2008 Partner of CIVI international
Mr.Blinov holds a degree in Economics from the Plekhanov Institute of Soviet Trade in Moscow.
He grew up in a multicultural environment and was raised in Russia and Latvia, speaks Russian (mother tongue), and Ukraine, English and understands Spanish. He is married has child and resides in Kiev and Moscow.